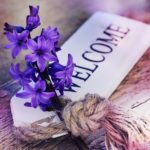 On behalf of PracticeForte Advisory, we will like to extend a very warm welcome to Mr. Yap Kiang Keong, more affectionately known as KK, the latest addition to PracticeForte Forensics or our team of forensic professionals.
Collaborative Family Practice Class of 2018.
Congratulations to PracticeForte Advisory Affiliates Ms. Abigail Lee, Ms. Amy Lim, Ms. Dharma Jayaram, Ms. Michelle Wong & Ms. Susan Tay!
Launch of Project Restructure
Project Restructure is a multi-disciplinary initiative by the founding lawyers of OTP Law Corporation to provide support as you embark onto a new phase in  life, whether family or work. Collaborating with our affiliates in PracticeForte Advisory, our approach brings together professional expertise in areas of legal, financial, psychosocial, therapeutic.
PracticeForte Pte Ltd
1 North Bridge Road
High Street Centre, #08-08 Collision 8
Singapore 179094
+65 6221 3009
2015 Copyright PracticeForte Pte Ltd [UEN: 201530778N]. Incorporated with limited liability. All rights reserved.
Terms of Use    |    Disclaimer    |   Privacy Policy      
1 North Bridge Road, #08-08 Collision 8, High Street Centre, Singapore 179094.