PracticeForte's Garden Revelry
The 5th of August 2016 was the celebration of PracticeForte's first birthday since its incorporation. We called it Our Garden Revelry.
We celebrated with guests and affiliates from PracticeForte Advisory this year. Future affiliates (who just joined us on 15th Nov 2016) like Ms June Lim, Mr Andrew Ho and Ms Low Seow Ling, lawyers of Eden Law Corporation, were also present.
From April to August 2016, in that span of 3 over months, our affiliates grew from two firms to five firms, three individual members to ten, when Mr Edward Ta said yes to us at our Garden Revelry and joined Mr Wan Yew Fai as a consultant in Strix Strategies Pte Ltd.
Now back to the party….
"Our Garden Revelry" was coined to complement the outdoor setting of our celebration, a private garden on Mount Emily. We did the place up in a bohemian theme with a rustic touch.
35 distinguished guests made it to celebrate our 1st anniversary. Everybody appeared to be having a good time. We were complemented for the great company of people, not to mention the food and the drinks, music and ambience.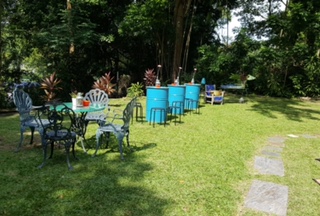 "Party is bohemian and cozy. I had a good time!" - Susie Tay (Director, Anonymous Pte Ltd)
"Party was great - people were fun, sumptous feast and abundant drinks. Thanks Mylene and Tua Che (big sister)! Your team had worked hard, especially Melissa" - (Shirley Tay (Direcotr, 10.10 Consultants Pte Ltd)
"Thanks much for the invite, I really enjoyed myself. Delicious food and drinks and interesting people" - Wong Sueh Mei (Consultant, 10.10 Consultant Pte Ltd
From pictures:
Cheryl, Shirley (Business Consultant, 10.10 Consultants), Edward and Yew Fai (Consultants, Strix Strategies) and Sueh Mei (Consultant, 10.10 Consultants)
From the outset, food and drinks were our main focuses. We wanted epicurean if not gourmet. We had champagne (courtesy of Mr Peh Hong Yee of PHY Law Corporation), a bottle of a really fine red and Japanese craft beer from Ms Faith Ng of fsLaw, bottles and bottle of reds and whites, Moscato and dozens of craft beers. It was a night of as much as you can drink alcohol to pair with perfectly barbequed Wagyu and angus beef, rosemary marinated lamb rack, premium sausages and succulent giant scallops and squids.
But the crème de la crème, our pot de resistance must surely be the can't-be-any-more Eurasian Devil's Curry by Grandma Marie (my Dutch nenek married to my Portuguese grandpa and as Eurasian as you can get when it comes to cuisine). True to its name, the dish was piquant, hot, fiery and full of aromatic spices. EVERYONE LOVED IT. Well done Grandma! In case you're wondering how we extinguish that fire in our guests' tummies, there was also lime infused iced PUB water.
From pictures:
R – Susie (Branding Consultant, Anonymous), Soong Shoon (Architect, a+pgrp) and Shirley (Business Consultant, 10.10 Consultants)
L – June Lim, Andrew Ho and Low Seow Ling (Lawyers of Eden Law Corporation)
L – Edward (Consultant, Strix Strategies), Shirley and Halijah Mohamad (Lawyer, Halijah Mohamad & Co.)
"Thanks very much for organising a fabulous dinner party in a lovely setting. You girls did a most impressive job with the menu, organisation and the momentos." – Serena Lim (Director Bizibody Technology)"
 "Thanks again to PracticeForte for organizing the lovely evening. We certainly enjoyed ourselves. May I also compliment Melissa personally for her part in organizing and running Garden Revelry – great job! Thanks so much for all your effort in keeping us all well-fed and happy – we were all enjoying the evening but you were working so hard. Oh yes – thanks for bringing your grandma's devil's curry. Wonderful." – Tan Soon Meng (Lawyer, Ong Ying Ping Esq)
A moment was stolen to have a photo shoot done by Mr Choo Meng Foo, an artist and a great photographer, with the lawyers at OTP Law Corporation. Mr Lim Seng Siew looked really comfortable modelling with the pots of plants.
L- Choo Meng Han (renowned photographer), Shoong Soon (architect, a+pgrp), Susie (Branding Consultant, Anonymous) and Susan.
R – Mylene, KK (Lawyer, Anthony Law) and Halijah.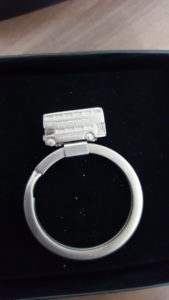 "Melissa, Susan and Mylene – thank you and everyone for organizing such a great party. Good luck for the next year, and may your bus fill up quickly and travel safely. Jia You." – Corinna Lim, CEO, AWARE
We were grateful for the good weather and most importantly the extraordinary company. I dare say Our Garden Revelry was a success, testament to that is the fact that our last guest left at 2 am.
In recognition and appreciation of all our affiliates, PracticeForte commissioned a special porcelain plate with the names of affiliates and affiliate firms handwritten along the spine of a tree symbolizing symbiotic growth and connections amongst affiliates.
For all our guests, we also gave each of them a London bus keychain engraved with our welcoming message 'Come On Board, PracticeForte.'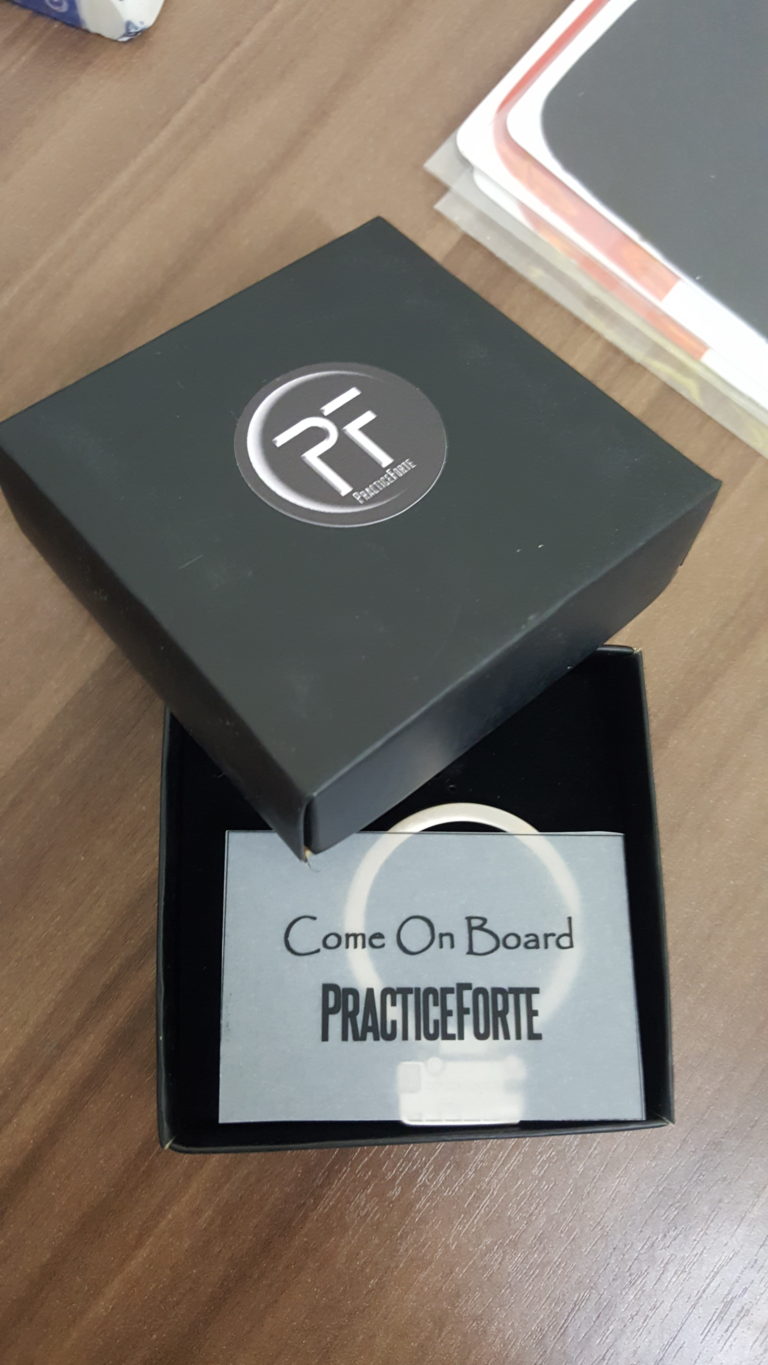 Disclaimer:
Please note that the topics of discussion on this website are prepared for the purposes of general information only.  They do not constitute legal advice. No information presented on this website, or communicated to our through the website is intended to create a lawyer-client relationship.  Therefore you are strongly encouraged to seek legal counsel for appropriate advise,
2015 Copyright PracticeForte Pte Ltd [UEN: 201530778N]. Incorporated with limited liability. All rights reserved.
Terms of Use    |    Disclaimer    |   Privacy Policy      
1 North Bridge Road, #08-08 Found8, High Street Centre, Singapore 179094.
Telephone +65 221 3009