DESIGNED BY EXPERTS, BUILT IN PEACE.
At its core, it is quite simply an approach. It is an approach that brings awareness to how most problems are multi-faceted, that conflicts often have more than one cause.
It is an approach to figure out what you want, how you want it , what will help, how to get there.
PF Restructure is a cross functional initiative to problem solving and dispute resolution with support from the disciplines of law, finance, psychology, mediation, counselling and therapy.
Designed by Experts, Built in Peace
PF Restructure is conceived by the founding lawyers of OTP Law Corporation through their combined experiences in dispute resolution since 1988.
Collaborating with our affiliates in PracticeForte Advisory, PF Restructure offers up a panel of experts steeped in specialised knowledge whether it is in  identifying causes of conflict or strategizing ways of resolution.
Importantly, PF Restructure advocates peace in all its approaches.
PF Restructure is universal even as you embark onto a new phase in life, for yourself, with family or at work. 
WHY ARE WE THE 1ST PORT OF CALL WHEN FAMILIES ARE IN DISTRESS?
Common presenting issues when clients first speak to us:
PRE WRIT/PRE FILING STAGE
Contest of divorce from the defendant
Confusion, mixed emotions, distraught
Child custody dispute
Parental Gatekeeping
One parent has removed the child/children from the residence
Child emotional and behavioural difficulties
Child refusing access
POST WRIT STAGE
Access problem
Child emotional and behavioural difficulties
Child refusing access
Recommendation for counselling and mediation to help with:
Coming to terms with divorce
Increasing communication between parties
Increase emotional coping
Possible reconciliation
Slowing down the divorce process i.e. agreement to seek 3 months of couples theraphy
Discussion of parenting plan for the children
Managing conflict at home
PF RESTRUCTURE PANEL OF EXPERTS
1st Port of Call Podcast Series
Who is your 1st Port of Call in times of trouble? Who do you turn to for professional help and advice? 1st Port of Call is proudly brought to you by PracticeForte Advisory, a group of professionals steeped in specialized knowledge and decades of experience. Whether they be lawyers to disputes, trusted advisors to growing companies, private investigators to aggrieved spouses, counsellors to persons with trauma or forensic accountants to financial activity investigations, our speakers share insightful information and personal anecdotes that are guaranteed to be of some use to you when you seek your 1st Port of Call. Let the series take the form of a portable, always-accessible help centre as you listen to this multidisciplinary experience in private and at your own convenience.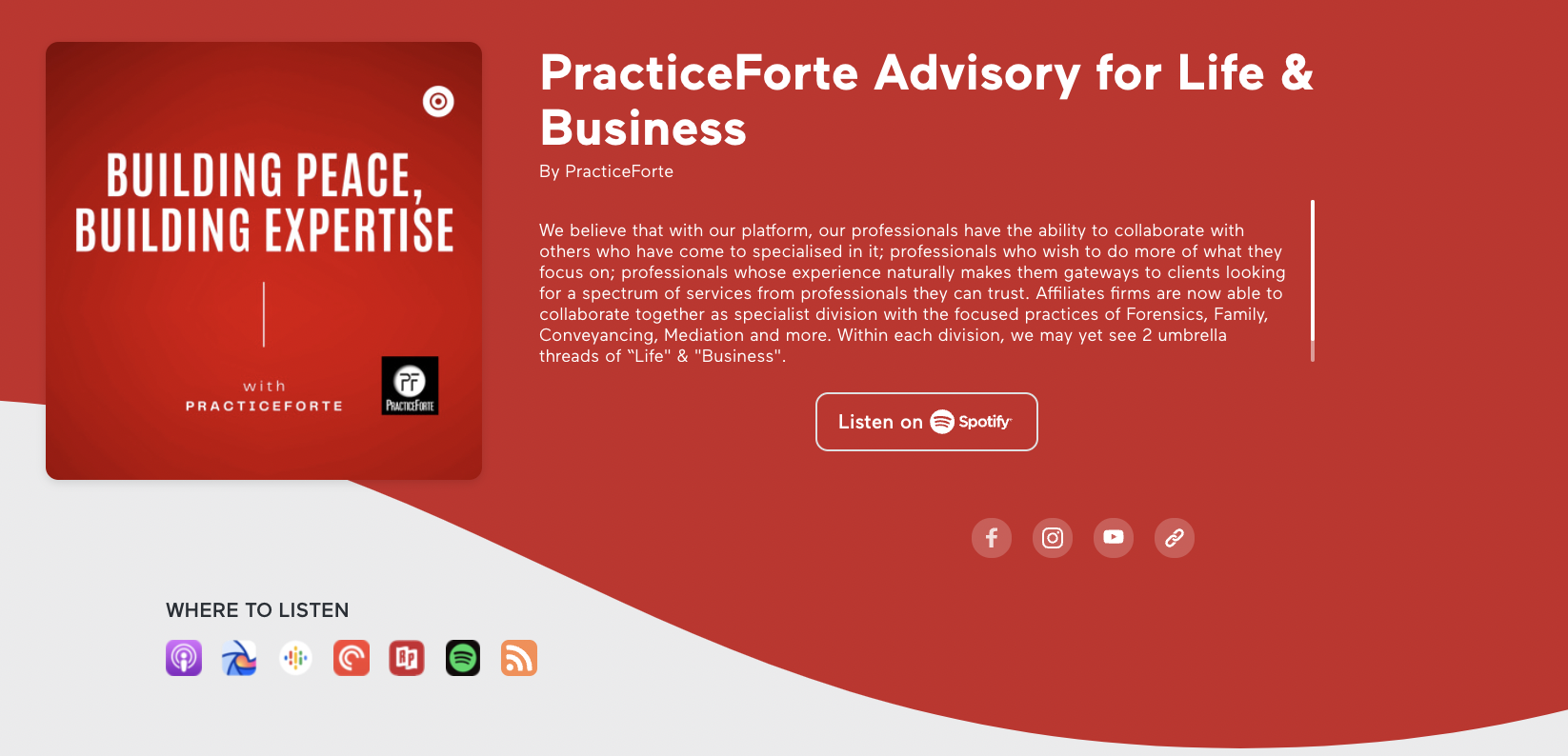 Insightful articles written by our experts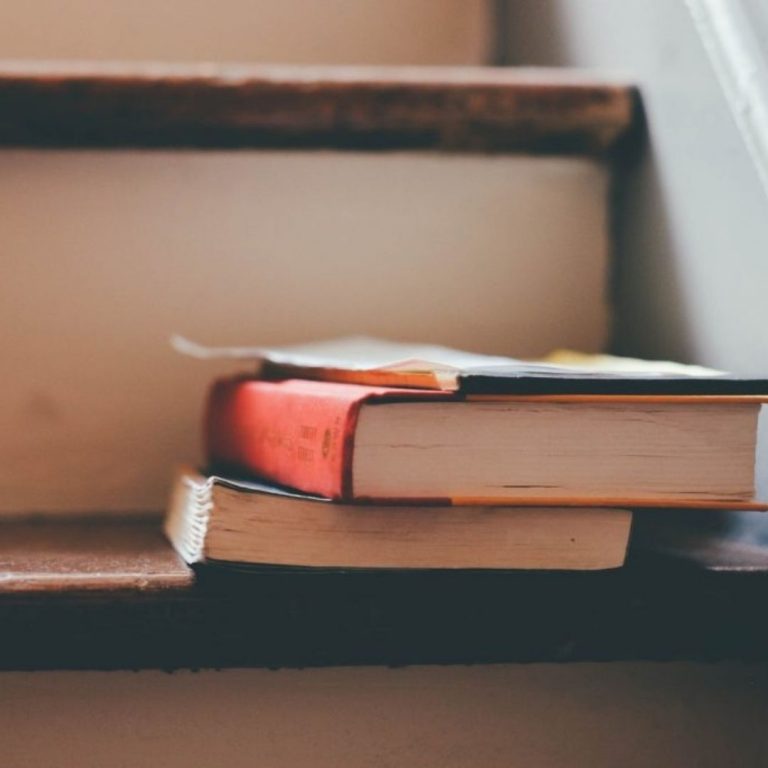 PracticeForte's affiliate Abigail Lee & our co-founder Susan Tay building peace, building expertise at 'Divorce & You' talk.
For more information/enquiries, you can call or email us.
2015 Copyright PracticeForte Pte Ltd [UEN: 201530778N]. Incorporated with limited liability. All rights reserved.
Terms of Use    |    Disclaimer    |   Privacy Policy      
1 North Bridge Road, #08-08 Found8, High Street Centre, Singapore 179094.
Telephone +65 221 3009